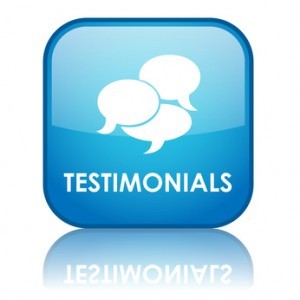 Michael M
Talent in the Computer Support Industry
In working with Mr. Figone of Figone Consulting I found him to be of the rare talent that communicates clearly and in terminology that that the average consumer can understand. He also demonstrated throughout, not only patience with questions but a genuine interest in having the client understands answers.
In that he valued the cost of his work more than fairly, I believe he also has integrity which is sadly less and less common in business.
His technical expertise was clearly at the level of a certified technician as he listened to the project idea, sought clarifications, posed helpful questions and then….after assimilating detailed information he was able to quickly and thoroughly present options for moving forward.
In over four decades I have worked with scores of IT professionals on a weekly basis (sometimes daily) and find Mr. Figone to among the most able and consumer friendly professionals in my career.
Joseph L of Lepera & Associates PC
* Excellent Customer Service *
I have worked with Victor Figone of Figone Consulting for over 10 years and his customer service is second to none.
Victor has performed a wide variety of tasks for us such as building new custom computers, setup our file servers and active directory, networked our offices, hardware and software installation and repairs, trouble shooting, etc. He is very knowledgeable, responsive and always displays an excellent attitude.
I would highly recommend Victor for all of your computing needs.
Curtiss J of Johnson Industrial Sheet Metal
We are a small manufacturing company in Sacramento with five computer stations. Over the past three years we have used Victor Figone to update all of our stations along with our central server. Each phase has been very timely and reasonable down time. Many of our issues are handled within minutes from offsite. Victor's professionalism and fairness will keep Figone Consulting as our exclusive IT consultant for many years.
Lavanya of Britech Electro Polishing
I used this company for networking support in our small business. Victor came on time, was enthusiastic in providing us with the solutions we needed and was overall quite professional. I would call him again if I needed help.
Bruce G
Excellent service. Responsive. I'm going to continue using Victor in the future.
Franco C
I recently had my Exchange server go down, and I wasn't able to send or receive email.  I was panicking because email is a large part of my business.  I called Victor of Figone Consulting and I described to him what was going on.  He told me over the phone it could be one of a few different issues.  He came out onsite and discovered the issue that was causing the problem, corrected it in a matter of minutes and had me back up and running.  He was very thorough and explained what had caused the problem, so that it wouldn't happen again.  I would recommend Victor to anyone who has a small business and has Active Directory or Exchange in place that has problems.
Herschel W
I'm an IT Systems Specialist who could have designed and built my own professional desktop computer. However, my time is limited. More importantly, I was interested in finding the best person whose area expertise far exceeded my own and whose skill and track record in computer design and construction was exceptional. So, when I decided to hire Victor Figone of Figone Consulting, it was absolutely the smartest consumer tech decision to make.
When I received my new computer with all the bells and whistles I was completely impressed and absolutely satisfied in the way that child becomes overwhelmingly happy and excited upon opening that one birthday present that they had waited for years to receive.
The only thing that could surpass Victor's outstanding professionalism, courtesy, and fair pricing was his extraordinary computer design and construction of my high-powered, extremely efficient computer. If you're seriously thinking about building a computer from the ground up or wishing to have any kind of computer rebuilt… whether it's for your home use or professional purposes, Victor Figone is the man with the plan. He is unequivocally one of the top Techs in the IT business.  I strongly recommend him!
Francois M of Capital City Accountancy
Victor Figone has so far been able to solve every problem we've come accross with creative, timely and economic solutions. As opposed to prior consultants we've used, Victor uses a refreshing "value-added" approach – i.e. if he spends time and feels that his customer has not received sufficient value, he will not charge for it. We run our business that way, but we rarely come accross other service-providers who do the same. For these reasons, Figone Consulting is our sole IT service provider.
Lynette T of Equine Sports Medicine
I first used Victor for a personal computer problem, which he diagnosed and fixed promptly. I then recommended him to my employer, who has also used Victor's services. Both my employer and I are EXTREMELY satisfied with the level of service Victor provides. He is very knowledgeable and offers very fair pricing. I would HIGHLY recommend Victor.
Marcia P of Perez Immigration Law
Victor is very knowledgeable and patient.  I am a small business that is growing and for the first time need a network for additional employees.  I worked for a larger firm before and saw how bumbling and error prone their techie guy was and then would send enormous bills.  I was so relieved to find in Victor a reliable, able person that was able to set up my computer needs in a strategic way.
Best of all I found his pricing fair!  Sometimes you have to brace yourself to open the invoice.  I was so relieved that he did not over charge.  I will continue with Victor as my business grows and am pleased to have found such a great resource.
Jeroen G of P3I
Victor is always able to shed light on the ever increasing technology demands and give clear direction to solutions. He has an easy going approach to often complex frustrating issues. I can highly recommend his IT consulting firm.
Missy L
I'm so glad all of the 5 star Yelp reviews were right on!!! I highly recommend Victor at Figone Consulting. He just visited my home office today and did a fantastic job — he was thorough, courteous, and even went to Best Buy to purchase a couple of items I needed. He really knows his stuff and is great at creative problem solving as well — he was able to solve my challenging problem after technical support had basically given up on me.
Andrew C
Victor came over almost immediately, listened to my meandering description of the multiple tech issues I had to deal with, stayed much longer than we originally planned, fixed every one of my problems, came back the next day to complete the job, and did the whole project with grace, patience, kindness and deep expertise. I would recommend him without reservation.
Louie L
Victor is extremely talented in the world of computer problems or for that matter, anything about your computer needs.  All issues we have had with our computer, Victor was there to "fix" it.  Just one call and he is on it.  I know very little about recovering lost data, Victor recovered our data and set up a system to assure us that it would never happen again.  What a relief that was.
Kathleen C
Victor is a lifesaver. Brought my Laptop to another repair shop where they were less than reliable with their quote.  My Husband closed the Laptop with a pen sitting on the Keyboard…oops Cracked the Screen!  Called Victor he said what the fee would be and how long it would take and he was exactly right.  No Surprises, just Expert knowledge and reliability.  And, he a also a great person to know!
When I picked up my Laptop, I dropped off my Husbands old Dell Dimension E520 (an antique).  The Hard Drive crashed about 3 years ago.  Victor turned it into a brand new high speed machine.  He retrieved all our pictures from the old Hard Drive.  Added a ton of Memory, and for the reasonable fee that he charged we have a brand new Computer.  Cheers Victor!
Sarai R of CounselWorks LLC
I would definitely recommend calling Victor for any IT needs. He is very talented, reliable, and will do whatever it takes to get the job done. Victor will go out of his way to accommodate his customers. We will continue to rely on him for our IT needs.
Julia O of French American Chamber of Commerce
Before I joined, the non-profit I am working for had worked with Figone Consulting. We were experiencing some IT issues (hardware and software) and I called them to have it fixed.
Victor was very patient and knowledgeable. He solved all our problems, working on site and remotely.
I really recommend his services and will definitely hire him again.
Gianni M of Cugini Restaurant
House calls!!?? Yes he does! I've used this company a few times and all were with great results! Victor goes above and beyond his services. One of the times my hard drive went out and he did the research for me, to help me decide to replace the drive or get a new computer. Not many people would do that! I recommend victor for any job